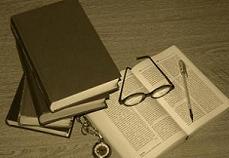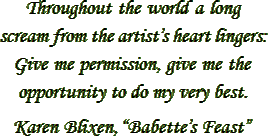 Writing and publishing a book takes more than an idea and a little writing. On this page you find extra services I provide to help you create a book to be proud of.

Typesetting

Typesetting is important for any book to look good and be a pleasure to read. This is the stage, where the layout in the book is chosen and polished. E.g.: The typesetter makes sure that the spaces between letters and words are just about the same to avoid texts, where the spaces on some lines are very wide and on others very narrow. Consistency in layout and choice of fonts etc. is also vital, and you don't want your pages to have a varying margin at the bottom either (unless the chapter ends there). Even a strong story suffers, when the typesetting is flawed or hasn't been done at all.
If you would like to see an example of a typesetting I've done, please take a look at my free e-book here (the text is in Danish, but for this purpose you only need to see the layout on the pages). Notice the consistent margins, the spaces between letters and words, the fonts and font sizes, how lists and poems have a consistent layout etc. If you are interested in booking me as your typesetter, please e-mail me and attach your book as a .doc or .odt file. Also, please let me know your preferences regarding the size of the pages, which fonts and font sizes you need for the title, headlines, running text, colophon, page numbers etc. If you don't know what these things are, I will explain in my reply. Contact

Advice and guidance for writers

Do you have questions about the book business in Denmark, or are you experiencing challenging emotions during the process of writing and publishing, I can help and guide you. Please send me an e-mail with your questions, and I will send you an offer. Contact

Other services

If the text in question is written in Danish, I can also offer you proofreading, editing, co-writing and ghostwriting. As it is my strong belief that this work can only be done properly by someone native to the language, I do not offer this service for texts written in other languages. You can read more about these services – in Danish – on this page.